Emseal
EMSEAL, a Sika company, is a leading manufacturer of watertight expansion joint systems and pre-compressed sealants for the commercial construction industry. Emseal offers waterproof, fire-rated, insulating and seismic expansion joints and hybrid sealants to preserve built structures.
Trust the Emseal line of innovative products to seal your project against water, fire, air pressure and cold.
Contact your Cascade sales rep for more info on the Emseal line of products.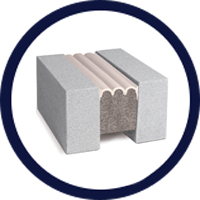 HORIZONTAL COLORSEAL
Horizontal Colorseal provides an economical solution to non-trafficked horizontal plane expansion joints.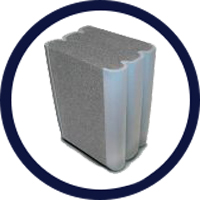 SEISMIC COLORSEAL DS
Seismic Colorseal Double Sided is a watertight, sound dampening, insulating expansion joint seal for shallow substrates, ex. curtainwall, where sealing from both sides is desired.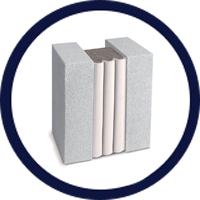 SEISMIC COLORSEAL
Seismic Colorseal is a watertight, 100% movement, precompressed wall expansion joint. Non-invasivley anchored and tensionless, it is ideally suited to sealing joints in virtually any substrate.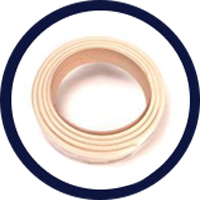 COLORSEAL-ON-A-REEL
Colorseal-On-A-Reel is a highly versatile alternative to caulk-and-backer rod in most applications. UV resistant and durable silicone is not in tension.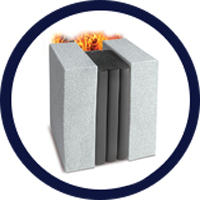 Emshield® WFR2
Fire rated wall expansion joint, Emshield WFR2 (Wall, Fire-Rated 2-Hours) is a watertight, fire-rated, dual-sided primary seal for repair, retrofit, and new installation in structural expansion jointsand construction joints in vertical plane wall and head-of-wall applications.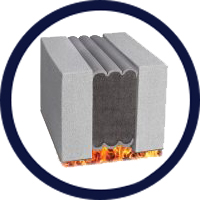 Emshield® DFR2
A fire rated expansion joint, Emshield DFR2 is a watertight, traffic durable primary seal for repair, retrofit, and new installation in structural expansion joints and construction joints in horizontal-plane applications.