Kryton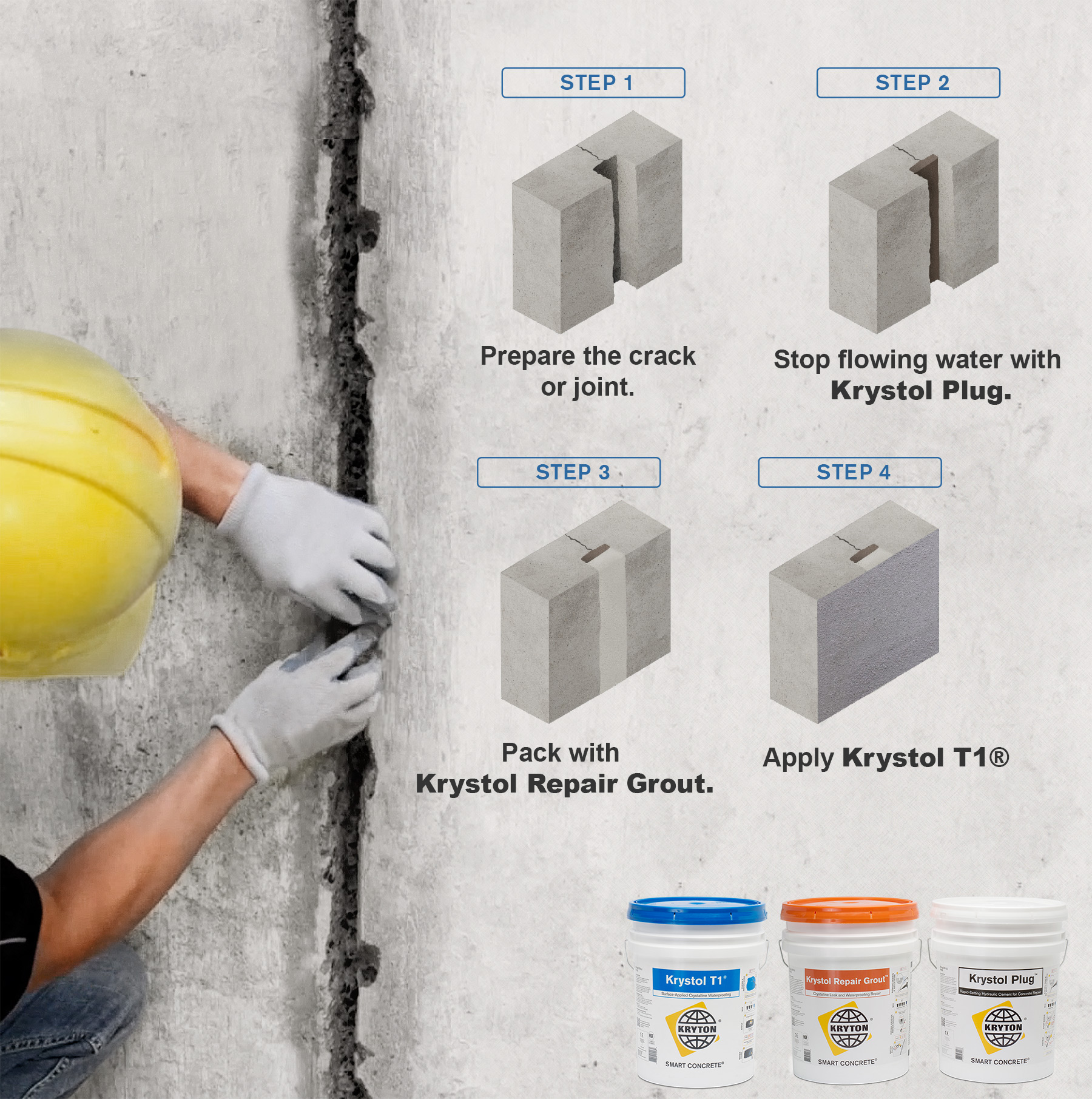 Let Smart Concrete solutions give your structure a more durable waterproofing system.
The Krystol® Waterstop System is used to permanently waterproof your concrete structure's construction joints, penetrations, tie holes, and control joints. That protects your structure from water ingress, reinforcing steel corrosion, and other structural concerns for the life of the structure.
It's a system that's been proven to work where other waterstops routinely fail.
Using a combination of crystalline treatment, grout, swelling waterstop, and crack inducing waterstop, this system provides the following benefits:
Full waterproofing for every construction detail

Easy installation and inspection process

Fewer expenses compared to barrier systems

NSF 61 certification proving its safety with potable water